Drag racing champion trains teens to drive safely after losing sons
---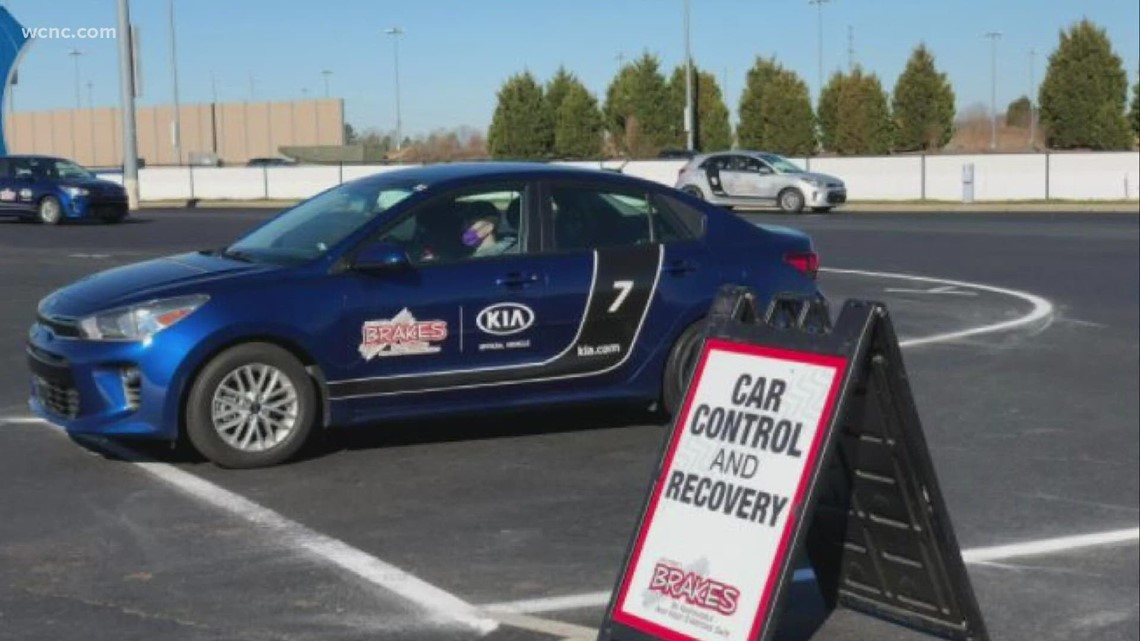 Doug Herbert lost his two sons in a car accident; now he's teaching other teens to stay safe and not make the same mistakes
CHARLOTTE, NC – Accident prevention and awareness are goals of National Teenage Safe Driving Week to help get more young drivers safely home, but many young people haven't the training and safety skills they need.
That's where BRAKES, also known as Be Responsible and Protect Everyone, comes in. This is a safe driving program for teens created by Doug Herbert, four-time drag racing champion.
"I like to go fast and all of that stuff, but that's what you do on the race track, not in the streets," Herbert said.
In 2008, Herbert lost his two sons in a car accident less than a mile from their home in Cornelius. Since then, he's made it his mission to try to keep other teens safe while driving.
"I don't want another parent to get this call that I got, and I'm going to do something to try to make sure that doesn't happen," Herbert said.
He has trained more than 50,000 teens nationwide based on information from the State Highway Patrol on the leading causes of fatal teens and how to avoid them.
Part of the training includes how to safely avoid road debris, handle a skidding situation and curb panic.
"We try to teach them to respect the car," says Herbert.
A five-year UNC Charlotte study found that BRAKES-trained teens were over 60% less likely to be involved in a car accident after successfully completing the program.
BRAKES organizes monthly training courses. Registration is available online.
ALSO ON WCNC CHARLOTTE: discover the queen city through its emblematic brands, now in full screen
ALSO ON WCNC CHARLOTTE: a non-profit organization working to make Charlotte a more bicycle and pedestrian friendly city