Drive Safely and Be Safe in Rutherford County School Zones
---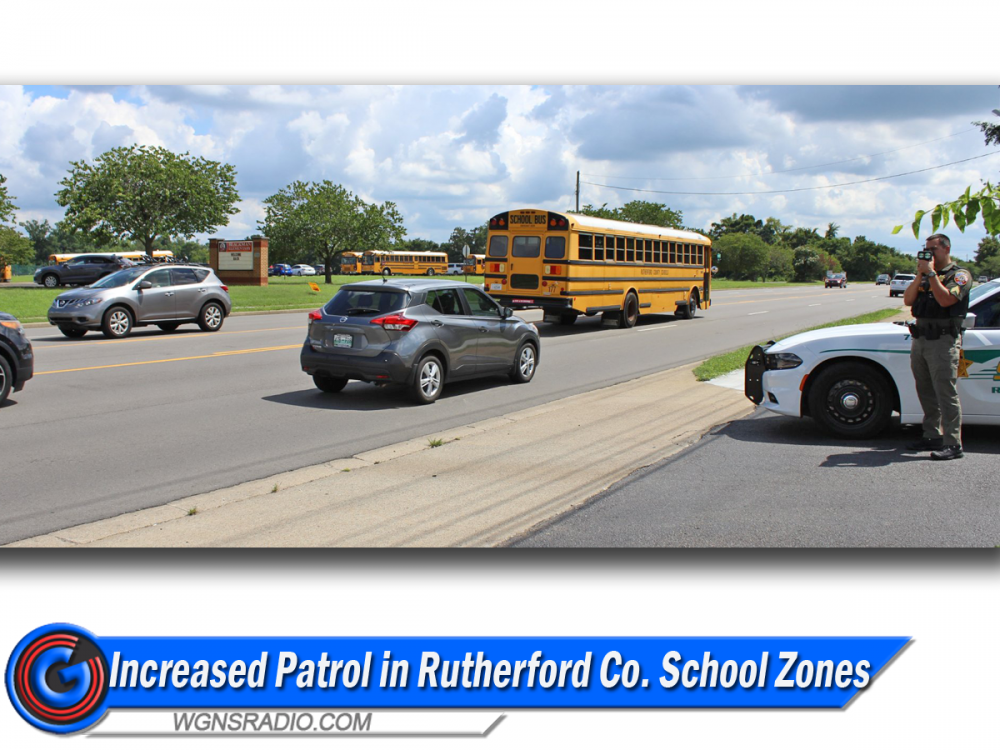 sergeant. Michael Rodgers uses radar to check drivers on Fortress Blvd.
RUTHERFORD COUNTY, TN) Law enforcement has increased patrols around schools — this news after a child was pinned down and killed directly by a vehicle on East Main Street, after the first day of school. The following week, two children were knocked down by a motorist at a crosswalk in the Blackman School Zone area. The two children who were beaten last Tuesday were not seriously injured.
Sheriff's deputies have stepped up patrols in all school zones over the past week, which was the first week of school. The increased patrol will continue this week in an effort to increase student and driver safety.
Drivers are reminded to be alert and attentive, especially in a school zone. "Driving safely should be your only priority when in a school zone," said Sgt. Michael Rogers. "Avoid distracted driving and cell phone use. Reduce your speed and pay extra attention when children are present.
Pictured above this story is Sheriff's Patrol Sgt. Michael Rodgers uses radar to check drivers on Fortress Boulevard near Blackman Elementary School. sergeant. Rodgers was stationed in the same area where two children were hit by a passing car on August 9. During this incident, the children were taken to hospital, where they were treated and discharged with minor injuries.