Eureka launches drive-thru COVID-19 testing facility
---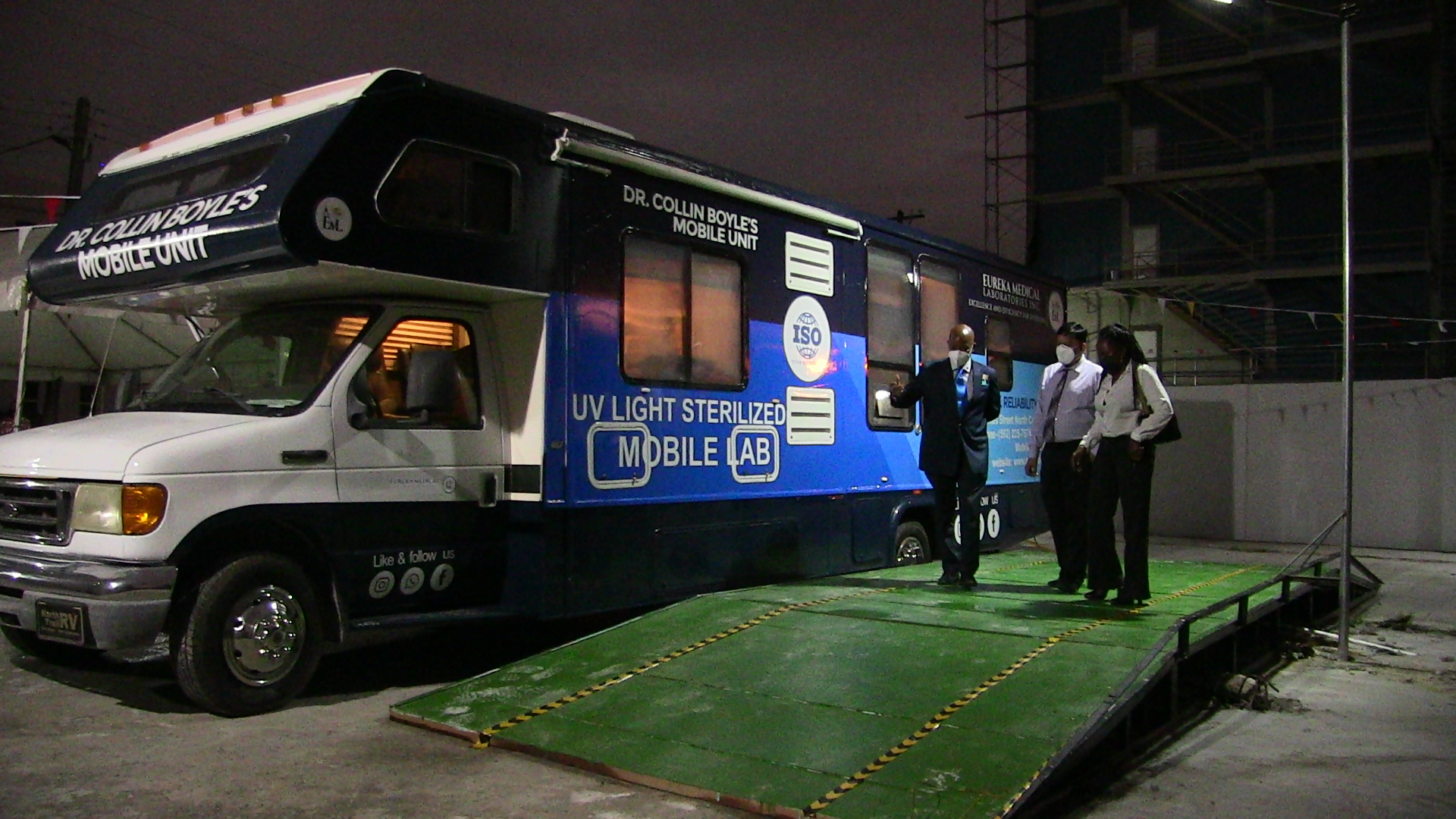 Eureka Medical Laboratories (EML), which is the leading private medical facility performing COVID-19 testing in Guyana, is expanding its services with a new drive-thru that will allow people to get tested for the virus without leaving their cars.
Eureka Labs chief executive Dr Andrew Boyle explained that more and more people prefer to be tested in a comfortable environment they know, away from the hospital and labs. He said drive-thru creates that safe space.
"Eureka has done it, this drive-thru facility will make the collection and processing of COVID-19 much, much smoother and of course much safer. You can safely drive, walk or cycle through our facilities without having to enter a building and suffer possible infections," he said.
According to Dr. Boyle, the COVID-19 testing center will have healthcare workers always available to guide customers. It was explained that people will also be able to take the sample themselves.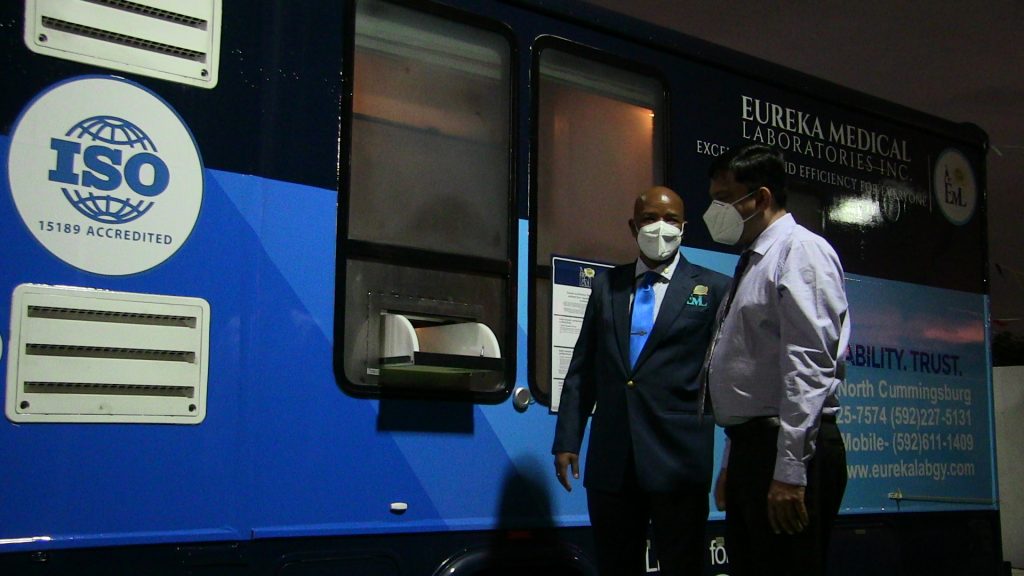 Chief Medical Officer Dr Narine Singh welcomed the drive-thru facility and said he was glad the company had played its own part in ensuring better testing for COVID-19.
"We know COVID will be here with us for some time, although in different forms and testing will still be needed. How we could make testing much easier and much more assessable for the public is one of the things the Department of Health cannot do alone and we need to work with the private sector to achieve this Eureka has been one from first responders to the plate," he said.
The new mobile facility is located right next to the main Eureka Company Laboratories on Thomas Street in Georgetown.
It was explained that test results will be available within 30 minutes for antigen tests and within 12 hours for more detailed PCR tests.