More leadership needed to drive smart mobility solutions in the SAR
---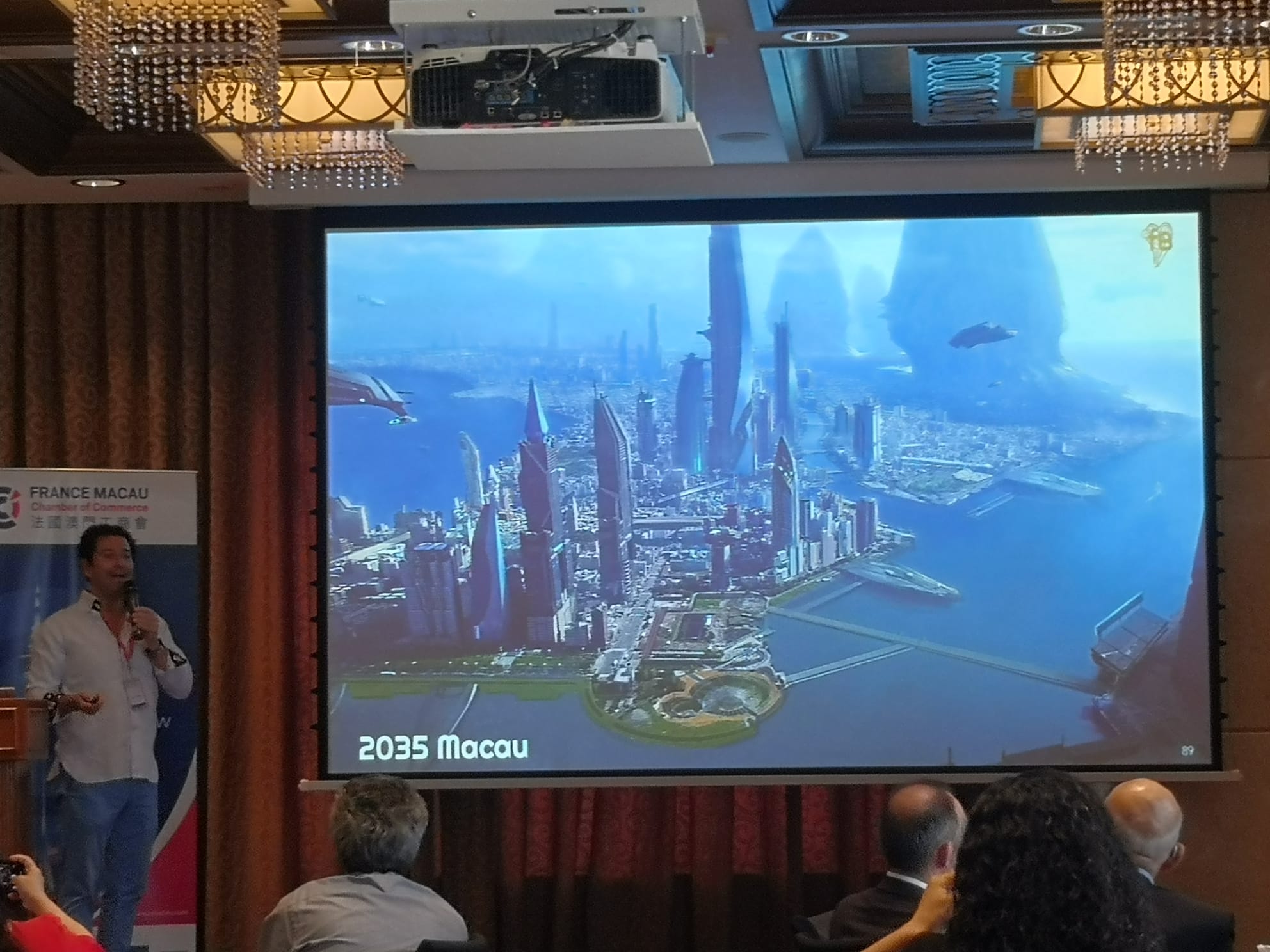 Macau could be a benchmark in terms of smart mobility, but it needs leadership from authorities and entrepreneurs to achieve this goal, a vehicle designer said at a seminar today (Wednesday).
The comment was made by automotive designer and global design director of AxiusDesign Group, Filipe Bragança, during a conference on smart mobility organized today by the France Macao Chamber of Commerce.
According to Bragança, many smart mobility solutions and policies that could boost the use of electric vehicles in Macau are already widely used in cities across the border, with Shanghai – where he usually lives and works – an excellent example.
"It's a hot topic, we're trying to find ways to create it, but it's a medium to long-term process to convince people. When I arrive in Macau I'm, always surprised when I drive, I open the window and I only hear the sound of motorcycles. In Shanghai, I ride a bicycle and there are special lanes. Although it is a city with 25 million people and cars everywhere, cars will be at least five meters from people," Bragança said.
"I felt more unsafe and uncomfortable in Macau than cycling in Shanghai. It's also not related to the size of the cities since it's proportional. What the Shanghai government did, it means working with the different districts, each district having clear and established rules for implementing smart mobility solutions".
The designer also gave as an example the traffic lights in Shanghai, which are already equipped with cameras that inform about the driver's waiting time and can spot and help good drivers crossing red lights.
"We need rapid technological development, others we will always remain faithful to the situation of 50 years ago. We must find the best way to adapt these new technologies to vehicles, we need infrastructures that support people's lives," he added.
Bragança added that the electric charging stations he saw on public streets in the city were not only "aesthetically awful", but impractical and too spacious.
"These are tiles that take up space for parking cars, whereas today we have the technology, as we see in some hotels, where you can just put a small box on the wall and plug in your car. There's even wireless charging. These technologies already exist. It's a matter that the people making the decisions haven't yet felt that the people of Macau need them," he noted.
"The stages of charging electric vehicles date back to before the industrial revolution. Safety electric motorcycles are already widely used in mainland China, they are safe, low noise and easy to ride. But in Macau, you still see motorcycles from my great-grandfather's time. Macau should not only provide gambling for people who come, but also a positive experience for everyone who lives and comes to the city."
In November 2021, there were 2,241 electric vehicles and 4,536 hybrid energy vehicles, including cars and motorcycles registered in the Macau SAR, while there are currently only 200 public electric charging stations, of which only two for motorcycles.
Macao SAR's second five-year economic and social development plan for 2021-2025 stresses that authorities will continue efforts to peak carbon emissions ahead of the previous target in 2030.
Authorities predict in the plan that the rate of electric vehicles among newly registered vehicles in the city will rise from 9.4% to something between 15 and 20% by 2025.