Sheetal Nilwant's Mapping Skills Drive Smart Mobility
---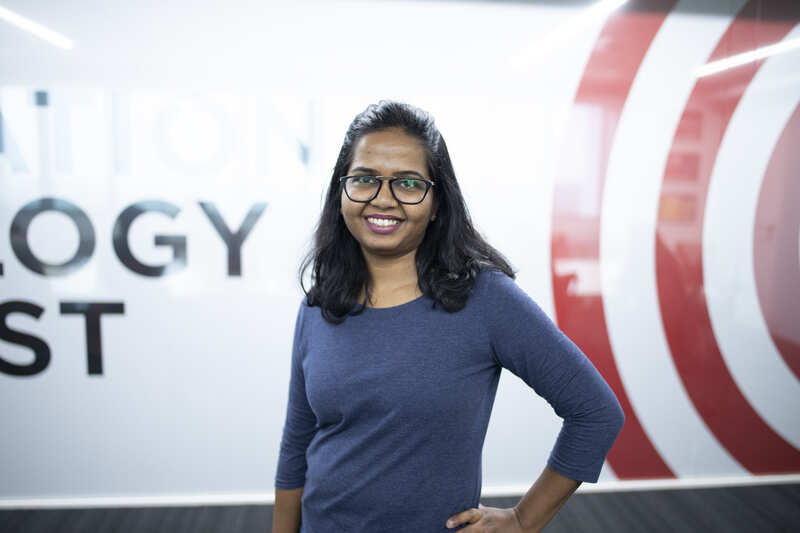 [ad_1]
At school, Sheetal Nilwant was good at geography. She was a pro at plotting mountains, rivers and mines on a map of India. At that time, Sheetal had no idea that his career would be focused on navigation and geolocation technology.
Today, Sheetal is director of software engineering for cards at Tomtom, the Dutch multinational developer and creator of localization technology. TomTom is a competitor of Google maps, and its customers include Maserati, Renault, Volkswagen, Uber, Fiat and Hyundai.
Sheetal grew up in Aurangabad, Maharashtra. She not only had a working mother, but also a working grandmother, blurring all the gender lines for her. And leading a pack of twin brothers meant that a leader in her was naturally born. "Today when I work in the tech industry, where you have men all around you and very few women, I don't feel any different," Sheetal says.
Sheetal completed his engineering studies in Computer Science and Technology at the Institute of Computer Technology in Pune in 2007 and joined a product company. But soon the great financial recession hit and she lost her job. Sheetal used the time to do independent technology projects. "My father passed away when I was 17; since then we as a family have become very resilient, "she says.
In less than six months, Sheetal joined a startup. "In a startup, you plan to grow the business. I really connected with the purpose of the organization, and it was a great learning, "she says. Her next breakup was with Symphony, where she was introduced to account culture, which required her to communicate directly with clients overseas.
At the TomTom Center in Pune where she will complete nine years in September, Sheetal leads the India Map Research team, which continuously innovates the company's map creation processes, creating closed, real-time loops between changes. detected in the outside world and on maps. Sheetal says that with the improvement in technology around connected systems, the demand for more accurate, newer maps is increasing. "My team of about 100 people create maps from the points of interest (points of interest) and address points that we get from the real world," Sheetal explains.
A road travel enthusiast herself, Sheetal has brought TomTom maps to her rescue. "On a road trip through South India, there was this long barren expanse where we were desperately looking for food. We found this little restaurant listed on the TomTom map and rushed over to it. At that point, I thought whoever did the PoI job, did a great job, "Sheetal laughs.
Today, 85% of the applications on our phone use geolocation technology. It's so good to see the difference my work is making to the world. Sheetal Nilwant | Software Engineering Director, Maps, TomTom
FacebookTwitterLinkedin
---
Best comment
Jigyasu Subscriber
78 days ago
Maybe she can create a GIS herself and encourage a start-up culture among our software engineers.
[ad_2]