State Farm Drive Safe & App updates to 3.0
---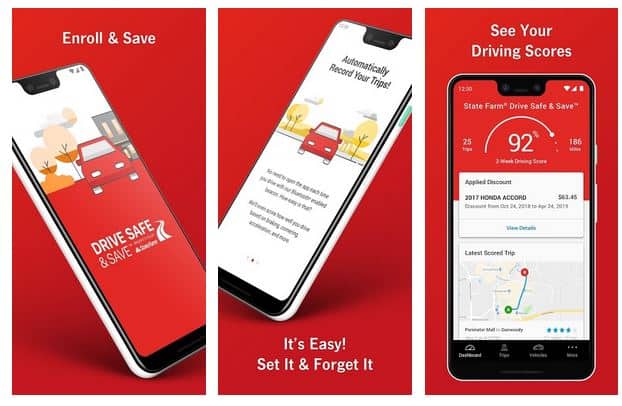 State Farm and Cambridge Mobile Telematics (CMT) announced version 3.0 of the Drive Safe & Save Mobile app, the latest update to State Farm's voluntary telematics program. The updated app offers a redesigned user experience with a focus on road safety. Users who choose to participate will benefit from actionable data and feedback to understand and improve their driving.
Drive Safe & Save 3.0 uses CMT's award-winning platform to analyze data collected from smartphone sensors as well as the bluetooth beacon device affixed in the vehicle. The app automatically detects driving and notes drivers for speeding, hard braking, hard acceleration and tight turns. It also measures driver distraction on the phone and provides information to drivers on how to use their phones while driving, encouraging them to drive distraction-free. The platform will also measure safe driving practices, allowing State Farm policyholders who enroll in the program to save approximately 5% on enrollment and potentially up to 30% for their safe driving. *
"Users can now see exactly which driving patterns affected their performance. For example, I can now learn that I always brake hard at a particular stop sign, and I can work to correct that with better anticipation. Previously, I could only get general information about the whole driving experience, "said Scott Bruns, director of telematics services at State Farm.
By combining the size and expertise of State Farm in the insurance market with CMT's strength in mobile sensing, artificial intelligence and behavioral science, Drive Safe & Save helps drivers drive smarter. safe and manage the cost of auto insurance. This update puts many new features in their hands to achieve this goal.
"We have been working with State Farm on telematics programs since 2012 and are excited to bring State Farm customers the latest advancements in battery-efficient and accurate mobile detection, risk assessment, user engagement and telematics services, "said Hari Balakrishnan. , founder and CTO of CMT. "We look forward to continuing our research and development and working with State Farm to make roads safer by improving drivers. "
* Some customers may benefit from a discount of up to 50%. Discount names, percentages, availability, and eligibility may vary depending on the state and coverage selected. Registration, terms and conditions apply.
Related