Technology Can Solve Problems With DRIVE-Safe Act
---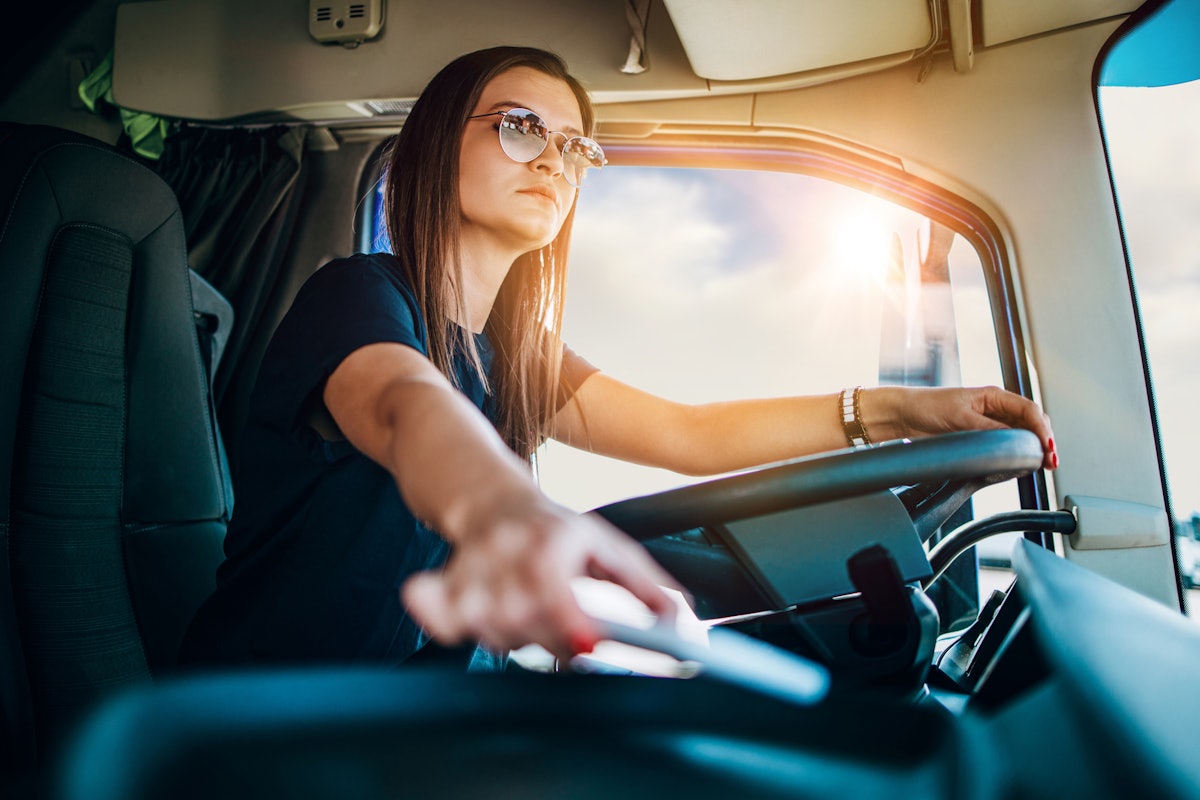 [ad_1]
Staff shortages are a constant concern in freight and logistics. Even before the turmoil caused by COVID-19, fleets were looking for new ways to tackle the driver shortage. In fact, the American Trucking Association's driver shortage analysis suggests that if the current lane holds, it will need nearly 160,000 drivers by 2028.
It is encouraging to see the industry and its legislative partners in the United States Congress find new ways to attract and develop the next wave of Gen Z drivers.
Historically, fleets have been limited by regulations that prohibit drivers under the age of 21 from crossing state borders. The DRIVE-Safe Act is a bipartisan bill currently under consideration by Congress that would ease these restrictions for individuals through a two-step learning program. It is certainly a step in the right direction for hiring drivers, as currently drafted, but the bill does not fully address the issue of safe driving for young drivers with limited experience. .
This raises a question: how can fleets take advantage of the Drive-Safe Act while reducing potential risks on the road for drivers and passers-by?
The answer comes from advancements in fleet security technology, which include access to better analytics and artificial intelligence (AI). When deployed correctly, these tools can help fill the skills gap so new drivers can hit the road safely and with confidence. Here's how:
Development strategy through analytics
Each fleet has its own approach to training and development. Through the onboarding process, managers are able to assess skill levels, identify gaps, and deploy recommendations for drivers to meet organizational safety standards. A fleet manager can expect experienced drivers to have some basic skills, but it is not clear at what level of skill new, younger drivers enter the field. From a resource perspective, getting this young community on the same page can take a long time.
The goal is to make training and development much more scalable. This can be done by reframing the way analysis is applied to data collection and using it to identify trends and glean key information. Analyzes are fed by the initial performance of new pilots to reveal areas where they are successful and where improvements are needed. From there, a baseline can be created for learning and growing.
Rather than taking a holistic approach and offering redundant training, fleet managers can be much more focused in how they design early development learning paths to be most effective. Drivers get exactly the advice they need, speeding up the improvement schedule.
Taking a data-driven approach is a powerful strategy for your business. With each iteration, the impact of the recommendation improves. The more data available, both from individual drivers and the community at large, the smarter the information becomes. For DRIVE-Safe to be a long-term solution, it needs a corresponding long-term strategy.
Real-time coaching thanks to AI
Developing a solid, data-driven training strategy goes a long way in preparing novice drivers for a career, but it can never take real-world experience into account. Eventually, each young driver will have to start their first route. Tools are available to offer advice and recommendations that could potentially save lives. When AI is paired with dual-orientation video dash cameras, smart surveillance, and other sensors, it can glean real-time understanding of driver behavior and outside road conditions. Armed with this information, AI and in-cabin coaching can signal behaviors and identify distractions that can be corrected before an accident occurs.
The point of these solutions is not to create an ubiquitous backseat driver (or a big brother phenomenon). Rather, it is about creating a sustainable in-cabin system for further skill development. Technology can encourage greater involvement from drivers, so that they feel invested in their own growth and see measurable progress early in their careers. With no real-world experience, technology allows new drivers to familiarize themselves with the nuances of trucking without leaving them alone to succeed or fail.
Drive safely, regardless of age
For logistics and freight, sustainable industry-wide growth relies on a healthy pool of new drivers, each with first-class training and resources. As fleets digitize by incorporating new technologies to improve efficiency and generate revenue, a tremendous opportunity exists to recruit a generation of Digital Natives. In this, DRIVE-Safe can actually go a long way to alleviating the shortage of drivers. Backed by the right technology, drivers of all ages are ready to reduce risk and increase success.
John Carione is Vice President of Marketing for IntelliShift, a provider of fleet telematics, ELD and camera vision technologies with clients in the field maintenance, last mile and long haul industries. .
[ad_2]