Teenager shot and killed after argument at Chick-A-Boom Drive Thru: Cops
---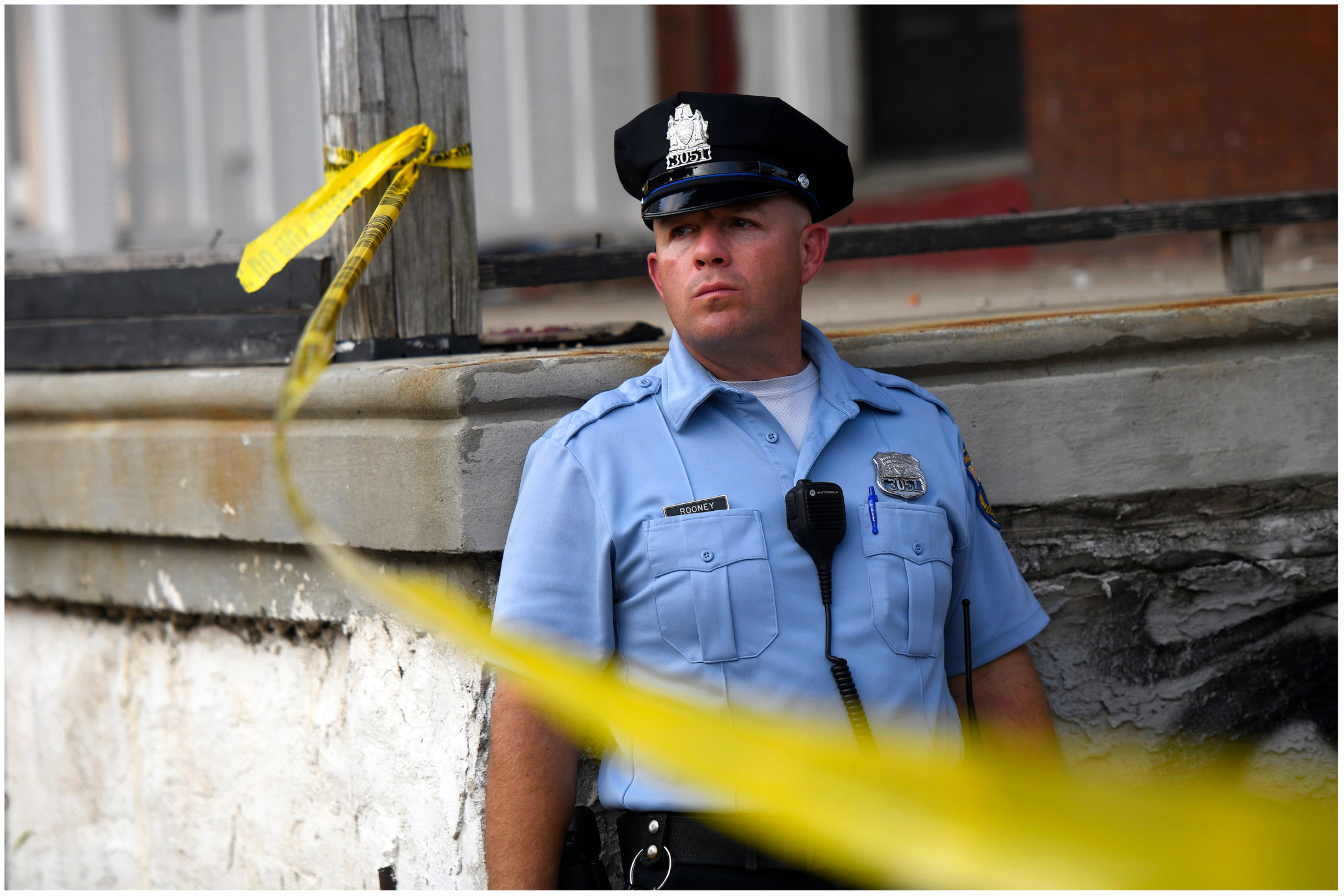 A 19-year-old was shot following an altercation at a Philadelphia Chick-A-Boom drive-thru, police say.
The teenager was fatally shot at the Global gas station restaurant on the 4600 block of Lancaster Avenue around 1:40 p.m. on Sunday, September 4.
According to Gun Violence Archive, a database that collects information across the United States, 360 people in Philadelphia have been shot and killed since January 1.
Police told ABC 6 the teenage victim died after being shot eight times in the Chick-A-Boom drive-thru.
The network reported that police are still looking for a suspect at this time.
Philadelphia police have yet to share a description of the suspect or a possible motive for the shooting.
Newsweek contacted the Philadelphia Police Department for comment.
There have been many occasions in the United States where people have been attacked in fast food establishments.
Last month, a dispute over Papa John's sauces led to an employee stabbing a customer after he was attacked with a pizza paddle.
The Harford County Sheriff's Office said the argument began when Herbert Harris, 40, complained that the pizza he ordered did not come with garlic sauce and pepperoncini.
Harris allegedly went behind the counter, pushed employee Robert Klien, 26, then began to attack and chase him with a metal pizza shovel.
WNCN reported that Klein then stabbed Harris with a pizza lance in an act of self-defense.
The sheriff's office told the network: "At this point, Klein, unable to escape the physical assault and fearing for his safety, grabbed a pizza lance to defend himself from the attack and stabbed Harris. in self-defense."
Harris was later taken to hospital with non-life-threatening injuries and has since been charged with second-degree assault.
Attack at Wendy's
In July, a Wendy's employee in Arizona killed a customer who complained about his order, police said.
Antoine Kendrick of Prescott Valley came out from behind the service counter and punched the 67-year-old victim in the head.
The victim then fell to the ground, hit his head again and lost consciousness.
He was taken to a nearby hospital and died of his injuries on August 5, according to ABC15.
Kendrick had originally been convicted of aggravated assault, which was later upgraded to second-degree murder after Harris' death.
Surveillance video taken that day appeared to show Kendrick punching the customer, who took a drink after stepping out from behind the counter.